The Post-Appointment Feedback survey is a valuable tool for gathering information from your patients regarding their experience in your office. Now you are able to ask you patients for internal feedback or a public review via text.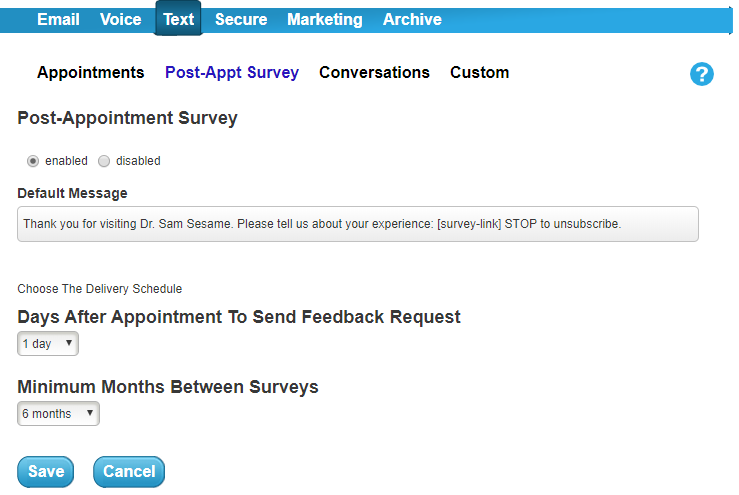 When a patient receives your feedback request, they will be able to follow a short link to a page asking them to provide either a public review or an internal survey. We will automatically detect patients with Gmail addresses and will direct them to your Google business page, as long as you have this link set in your location settings. 
Note: If you want to enable redirection of reviews for patients with gmail address make sure to set the "Office Reviews" field to the correct Google location as described here (use the "Create a link using the PlaceID Lookup Tool" instructions.) : https://support.google.com/business/answer/7035772 
This setting is found under General Settings > Manage Office Locations
For patients without a Gmail address, feedback is provided via your internal feedback survey. If you have a Healthgrades Enhanced Profile through Sesame, the results of these surveys are automatically published on your Healthgrades page.
Our Member Services team is available Monday through Friday, from 6:00 AM until 5:00 PM Pacific. You can reach us Toll Free at 866 537-8272 (outside of North America, dial +1 206 458-7700) - or use our Contact Form to send us an email.