Signing in to your Hub DIY account
Once you have confirmed that your website is hosted on Sesame's Hub content editor, you can log in by visiting: www.sesamehub.com. On the home page you will see the DIY editing login screen. Enter your username and password, and click the "Sign In" button. You can use the "Keep Me Logged In" check-box to stay logged in if you will be making lengthy edits.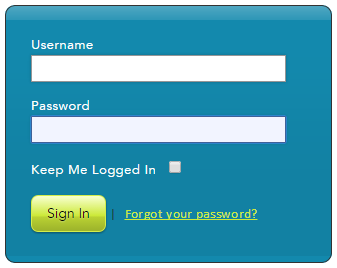 Password Recovery
If you have misplaced or forgotten your password, you can click on the "Forgot your password?" link on the home page. This will open a small pop-up window where you can enter your username; then click on "Reset Password" to receive an email with your new password.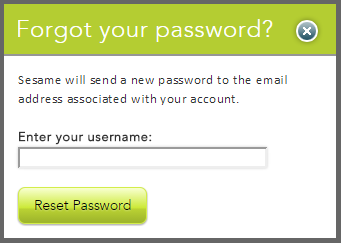 Once you are logged in Sesame Hub account, we recommend that you change your temporary password by clicking on "Edit your profile" link at the top of the page.

Your username is nearly always in a 'lastname-firstname' format, and is always found within the link to your proof: i.e. "lastname-firstname.sesamehub.com". If you are having difficulty finding your username, use this form to let us know!
Selecting a Page
Once you are logged in to your account, you will see a Site Map with a list of all the pages in your website. To begin editing one of your webpages, simply click the page name in the Site Map list.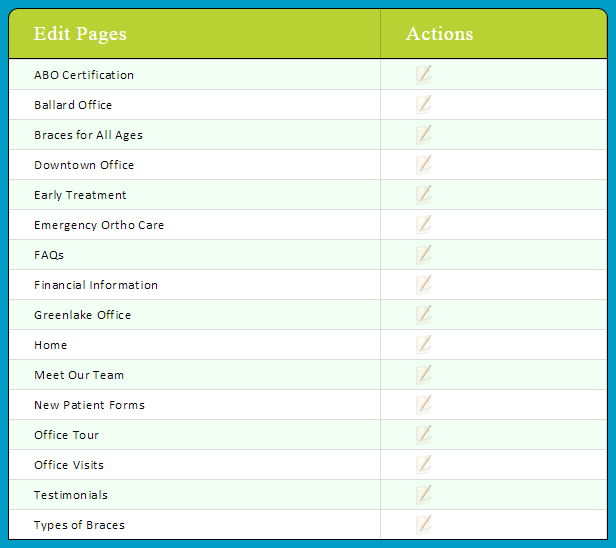 Looking for more information?  Check out these Related Pages!
Our Member Services team is available Monday through Friday, from 6:00 AM until 5:00 PM Pacific. You can reach us Toll Free at 866 537-8272 (outside of North America, dial +1 206 458-7700) - or use our Contact Form to send us an email.